Prevention and maintenance of other home comfort systems.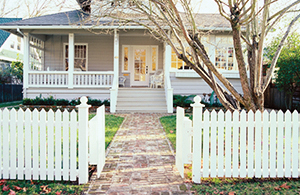 From plumbing systems to chimneys and dryer vents, we have great tips and advice to prevent any issues and maintain all of your equipment:
Plumbing
You can use the following tips and advice for the prevention of problems and maintenance of your home plumbing systems:
Know where your water shut-off valve is located and be sure that the entire family knows how to shut off household water supplies in the event of a sudden pipe or hose break
Inspect your plumbing annually for releases - especially around water heaters, washers, dishwashers, sinks, bathrooms, and refrigerator icemakers
Turn off water when you go on vacation and never leave appliances such as dishwashers, washers, or dryers still operating when you're not home
Caulk window and door cracks, clean out gutters and downspouts regularly and let faucets connected to vulnerable pipes drip during extremely cold weather
Chimney
It pays to keep your chimney fully maintained, for your home and your own health. You can use the following problem prevention and maintenance tips to help keep your chimney clean and save:
Do not bank fires or close dampers to prolong burning
Burn properly aged wood, not green wood
Burn fires hot to minimize creosote buildup
Regularly check the outside parts of your chimney and any connection points for any visible damage
Capping chimneys prevent wildlife from entering and protects against water damage - further preserving the integrity of the chimney masonry
Have your chimney annually inspected by a Petro chimney professional for any structural damage, and cleaned as needed
Dryer vents
Did you know that dryers with lint-clogged vents can cost you up to $24 more per month to run? And, over 15,000 home fires are caused each year by clogged dryer vents!
Our chimney service professionals can help ensure your dryer vents are clean to make your dryer more energy-efficient, prolong its life and further reduce the risk of fire in your home. The facts are cut and dry: a clean dryer vent leads to a safer and more efficient home comfort system. Use the following tips and helpful advice to help keep your dryer vent clean and safe:
Clean the lint screen/filter before or after drying each load of clothes
Clean the dryer vent and exhaust duct periodically to make sure air is escaping
Clean behind the dryer, where lint can build up
Replace plastic or foil, accordion-type ducting material with rigid or corrugated semi-rigid metal duct
Take special care when drying clothes soiled with volatile chemicals such as gasoline, cooking oils, cleaning agents, or finishing oils and stains
Petro Home Services is proud to not only serve communities in DC, CT, MA, MD, NJ, NY, PA, and RI but we also proudly acknowledge the skills and experience of our expert team behind all resources. With insights on topics ranging from heating oil facts to common air conditioning questions, you can rely on Petro Home Services for facts and information to help you understand more about your heating, cooling and home comfort needs. This article and all articles on the Petro Home Services website have been approved by our team of home service experts.