About Petro Home Services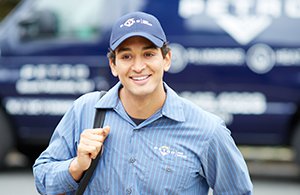 There are many reasons to choose Petro Home Services for your home heating oil, propane, air conditioning, generators, air quality, and chimney needs. For over 100 years, Petro Home Services has consistently provided top-notch home services to our residential East Coast customers in Connecticut, Delaware, Maryland, Massachusetts, New Jersey, New York, Pennsylvania, Rhode Island, Virginia, and Washington, D.C. Petro Home Services is proud to call itself a trusted name in the home services field.
Learn more about our company and how we do business:
Why choose Petro?
Petro Home Services is committed to keeping you comfortable all year round. We will deliver your oil or propane whatever the weather, whatever the time, even in the worst winter storms. Deliveries are automatic and we never run out of fuel.
Our customer service professionals, drivers, and technicians all provide best-in-class services 24/7, in any weather, all designed with your comfort and savings in mind.
Here are a few more reasons your neighbors choose Petro:
Join the Petro family today!
We're much more than just a heating oil company. From heating and air conditioning systems to environmental protection programs – no matter what your home comfort needs are, you can count on Petro.
Call 888.735.5651 to schedule your heating, cooling, heating oil and propane services today!