Home Money & Energy Saving Tip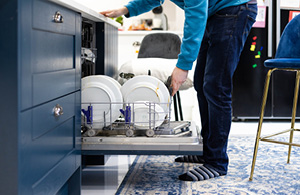 Owning a home comes with many expenses including energy costs. Conserving energy and saving money where possible are valuable to all homeowners. Read on for our top home energy-saving tips that also happen to save you some money at the same time.
7 home energy saving tips.
Nothing is more energy-efficient than cooking with your microwave
Do laundry efficiently by using the warm or cold water setting to wash clothes and always use cold water to rinse clothes (save 4%)
Line dry clothes whenever you can (save up to 5%)
When using the dryer, run full loads, use the moisture-sensing setting and clean the lint trap after each use (save 0.5%)
Your dishwasher uses less water than washing dishes by hand – you conserve energy running your dishwasher only when fully loaded and turning off the dry cycle to air-dry dishes instead (save 1%)
Make sure that cooled air coming from air conditioning vents is not obstructed by furniture or draperies
Don't place lamps or TV sets near your thermostat – the thermostat senses heat from these appliances causing AC units to run longer than necessary
8 home improvements to save energy and costs.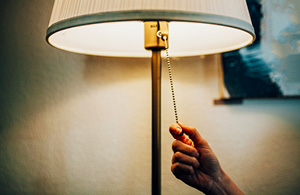 Everyday lifestyle changes or energy-saving practices within your home are a great start, but there are even more ways you can seriously save for the long-term. Investing in your home's energy (and cost) efficiency can be done in a variety of ways. Upgrades can be made to your home including insulation, appliances, lighting, and more! Home improvements that can go a long way in saving you money and saving energy include:
Install new storm windows and doors; there are many easy "do-it-yourself" options
Replace old air conditioning units with newer, more energy-efficient units – newer equipment can save you up to 40% on your energy bills – Find out when to replace your air conditioner
Seal leaks in attic ductwork so that cool air doesn't slip outside
Turn lights off when leaving the room
Use compact fluorescent lights (CFLs) rather than incandescent light bulbs in common areas
Set refrigerator temperature to 37-40 degrees
Install low cost fireplace modifications (such as a flue-top damper, fireplace grate or glass doors)
Upgrade your equipment to systems that are EnergyStar® rated, e.g. Burnham Boilers – Learn more about Burnham Boilers and heating systems that Petro offers
4 home water savings tips.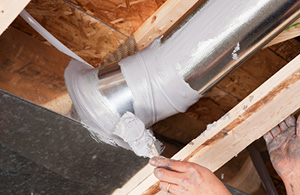 Another way homeowners can save a little extra money is by conserving water. Water usage can get out of hand if you're not thinking about it, so if you do want ways to save a little, consider these water saving tips:
Repair leaky faucets promptly
Install aerating, low faucets and showerheads
Take more showers than baths
Wash only full loads of dishes and clothes
Get more tips for savings and services from Petro.
Being a homeowner has its challenges but saving energy doesn't have to be a challenge with support from your local experts at Petro Home Services. Learn more about savings and services from Petro and browse our full selection of home heating, AC, and more service offerings.
Petro Home Services is proud to not only serve communities in DC, CT, MA, MD, NJ, NY, PA, and RI but we also proudly acknowledge the skills and experience of our expert team behind all resources. With insights on topics ranging from heating oil facts to common air conditioning questions, you can rely on Petro Home Services for facts and information to help you understand more about your heating, cooling and home comfort needs. This article and all articles on the Petro Home Services website have been approved by our team of home service experts.