Articles.
Below are the categories for any articles that are published on our website. You can find articles on topics ranging from heating oil, propane, heating equipment, cooling, and much, much more. Our Home section also contains important tips, insightful facts and helpful how-to guides on lots of topics about everything from energy efficiency to important safety tips for taking care of your home and family. We also update our Featured Articles section with our newest and most relevant seasonal content to help you with your home services throughout the year. Check them out below...

An easier, more convenient way to pay your bill.
Our MyAccount online bill payment system will make paying your bills easier and more convenient than ever.
Enrolling in MyAccount is easy: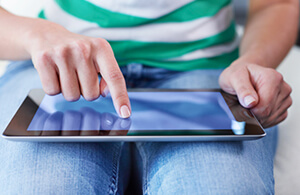 Set up your profile easily and make payments at the touch of a button.
Want to make a one-time payment? Simply enter your electronic check, debit, or bank account information to make a payment anytime you want.
You can also schedule account payments with AutoPay. Just input your debit card or bank account information and the date you want to automatically pay your bill each month. Your account will then be paid on that date every month.
Save paper. Select the paperless option to view your statements online, check your account history and so much more!
No more stamps, no more mailing and no more fuss, just a streamlined way of managing your account.
Have any questions about the new online payment system?
Check out our FAQs which covers answers to the most common questions
If you have any further questions, please do not hesitate to give us a call.