Benefits of indoor quality systems.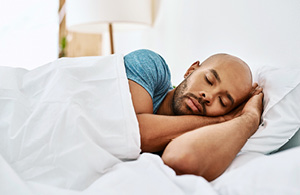 Indoor air quality (IAQ) systems can easily be installed in your HVAC system. While most systems are easy to install, we advise you work only with professionals to ensure proper installation. Also, many types of air quality systems do not really need much maintenance, but it is still critical that you consult a professional when addressing any issues regarding your system.
Top indoor air quality system benefits:
Healthier air gives you better sleep: Airborne pollutants and other contaminants that can irritate the respiratory system can also affect your sleep. By breathing in cleaner and healthier air, you can sleep better and breathe better while you sleep.
Gets rid of airborne contaminants: Airborne particles such as animal dander, mold spores, dust, etc. can cause allergies and other respiratory problems. While it helps to frequently vacuum and maintain good ventilation, installing an indoor air quality system can do wonders for your home and health. It can help to eliminate most of these contaminants, giving you and your family much healthier air to breathe.
Balances humidity: Too much or too little humidity can attract pests and cause mold growth. Extremes in indoor air humidity can also lead to respiratory or other allergy problems. An indoor air quality system can give your home's air the proper humidity, helping you live more comfortably.
Reduces utility cost: Most indoor air quality solutions can easily be installed with an HVAC or ducted AC system. An indoor air quality system can help your HVAC run efficiently. It can improve airflow, humidity, and ventilation. Better system efficiency also means lower energy costs.
Maintenance is minimal: There are many different products or systems on the market to improve indoor air quality including filters, humidifiers, UV systems, and air filtration systems. For most of these products, they require little maintenance. Most types of filters should be changed regularly and humidifiers should be cleaned and inspected by a professional according to the manufacturer's specifications.
Petro Home Services offers you the best solutions for cleaner and healthier indoor air. Be sure to contact us to get in touch with an indoor air quality and HVAC expert to learn more.
We offer these indoor air quality systems from leading manufacturers:
ImgLeft_ContentRight_Services_indoor_air_quality