Indoor air quality systems.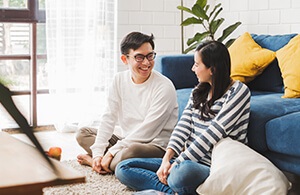 Indoor air quality refers to the quality of air that you breathe in your home. Petro is committed to helping homeowners improve the quality of their indoor air and the indoor air quality systems we offer are easily installed into your existing HVAC system.
Benefits of indoor air quality systems.
The ductwork in your HVAC system functions as the respiratory system of your home. When it breathes better, you do, too.
Gets rid of airborne contaminants – Airborne particles such as animal dander, mold spores, dust, etc. can cause allergies and other respiratory problems.
Reduces utility cost – An indoor air quality system can help your HVAC run efficiently by improving airflow, humidity, and ventilation. Better system efficiency also means lower energy costs.
Facts you need to know about indoor air quality.
The levels of some hazardous pollutants in indoor air have been found to be up to 70 times greater than in outdoor air. Source: USEPA
One out of six people who suffer from allergies do so because of the direct relationship to fungi and bacteria in air duct systems. Source: Total Health and Better Health Magazines.
You can rely on our team for advice on which systems are best for your home and expert installation of any indoor air quality system.
Call 888.735.5651 to learn more about our indoor air quality systems and services.
We offer these indoor air quality systems from leading manufacturers:
ImgLeft_ContentRight_Services_indoor_air_quality