Whether you're moving into a brand new home and looking for a trusted, local home comfort services provider, or the new home you've just moved into is already serviced by Petro, we have the equipment, support and helpful advice you need to make your move go smoothly.
Moving into a new home and looking for the best home comfort provider? Look no further.
Find out why your neighbors warm up with Petro. Welcome us into your home and take advantage of our special offers for new homeowners. Contact your local representative and find out more here
Is Petro already providing the home comfort needs in your new home? Then take one thing off your 'to do' list.
By providing the previous owner's home comfort needs we know your heating and/or air conditioning requirements better than any other provider. That's why it makes sense to keep warming up with Petro. Keep us in the family and contact us today!
Helpful moving tips.
There's no doubt that moving is one of the most stressful things you can do. Use these helpful tips and advice to help your home (and you!) be prepared so that your move goes smoothly.
Tips for passing a home inspection.
If you are thinking about selling your home, you may want to start thinking about your home inspection. As most inspections thoroughly check the home's infrastructure, foundation, and roof, most real estate experts recommend that you look for problems before putting your home on the market. Though older homes might have more concerns, homes of all ages and types should be given a checkup by homeowners prior to entering the market. This article describes the most common problems found by home inspectors and offers some tips on how your home can pass its eventual inspection.
Heating and cooling systems.
As there are many types of heating and cooling systems, there is no standard test for home inspectors. However, regardless of what type of heating and cooling systems your home utilizes, you should try to ensure that everything is working properly prior to the home inspection. You may also want to consider having Petro service your heating and cooling units prior to selling your home.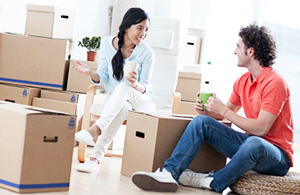 Petro fast facts for movers:
Inspections mandated by the state or municipality could include smoke alarm inspection, testing of well water, septic system test, and a certificate of occupancy.
Some insurers require inspection of underground oil tanks.
A flexible or delayed closing date can give you the time you need to purchase another home. Conversely, an early closing date can have real financial benefit if you've already purchased another home and need to close quickly to avoid carrying two mortgages. Let's take a look at the other areas of your home for additional tips:
Plumbing.
If you know that you will be selling your home, you should try to repair all plumbing leaks as soon as possible. Besides checking for leaks throughout the home's plumbing system, a home inspector will also check the water pressure by running multiple faucets and flushing toilets. In some cases, an inspection may also include a check of the septic system. If you have experienced drainage problems in your home, you may want to consider contacting a professional to check the septic system prior to the home inspection.
Electrical system.
A typical home inspection will check the electrical panel and circuit breakers that power your property for problems and test outlets throughout the home. The inspector will also check for ground fault interrupt outlets (GFIs) in the kitchen and bathrooms. Designed to automatically shut off power during a short circuit, these special outlets are an important safety feature for every home. If you live in an older home, you may want to have GFIs installed and have your electrical system checked before an inspection.
Roof and chimney.
A home inspection will check for weak or missing shingles and make an assessment regarding the quality of the roof. If any poor shingles are spotted, an inspector might check underneath to see if the building materials are damaged or rotten. To prevent a poor report, you should consider replacing bad shingles and having an expert check the overall quality of the roof.
The inspector will also check the chimney to ensure that the base of the chimney is watertight and that all bricks and mortar are in good condition. Prior to the inspection, you may also want to check to make sure the chimney is clear and that the fireplace is working properly.
Gutters.
Prior to the inspection, try to make sure your gutters are clean and rainwater is able to flow without spilling over the sides. Also, downspouts should be pointed away from the house, as poor drainage is often the cause of mold and mildew problems.
Mold and mildew.
If you have seen mold or mildew anywhere in your home, you should consider contacting a cleanup professional prior to the inspection. Regardless of where mold and mildew are found in the home, it is important to both kill the fungus and fix the cause of the problem. As homebuyers are becoming increasingly aware of the effects mold and mildew can have on a home, you might experience difficulty selling your home if you don't take care of the issue. If you have a basement, take some extra time to check the walls and floors for signs of water damage.
After the initial inspection, try not to be discouraged if the inspector finds a few flaws; very few homes are perfect and inspectors are trained to take note of every possible concern. Home inspections are designed to assess the working order of the home's infrastructure and assure the buyer that the home's condition matches the details of the contract. In short, if you take care of the most important repair concerns before you try to sell, you will grant yourself a better chance of passing your home inspection.