An easier, more convenient way to pay your bill.
Our MyAccount online bill payment system will make paying your bills easier and more convenient than ever.
Enrolling in MyAccount is easy: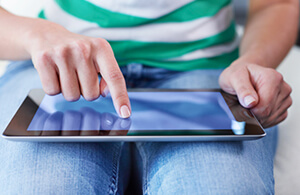 Set up your profile easily and make payments at the touch of a button.
Want to make a one-time payment? Simply enter your electronic check, debit, or bank account information to make a payment anytime you want.
You can also schedule account payments with AutoPay. Just input your debit card or bank account information and the date you want to automatically pay your bill each month. Your account will then be paid on that date every month.
Save paper. Select the paperless option to view your statements online, check your account history and so much more!
No more stamps, no more mailing and no more fuss, just a streamlined way of managing your account.
Have any questions about the new online payment system?
Check out our FAQs which covers answers to the most common questions
If you have any further questions, please do not hesitate to give us a call.
Petro Home Services is proud to not only serve communities in DC, CT, MA, MD, NJ, NY, PA, and RI but we also proudly acknowledge the skills and experience of our expert team behind all resources. With insights on topics ranging from heating oil facts to common air conditioning questions, you can rely on Petro Home Services for facts and information to help you understand more about your heating, cooling and home comfort needs. This article and all articles on the Petro Home Services website have been approved by our team of home service experts.