Propane services in Plainview, NY.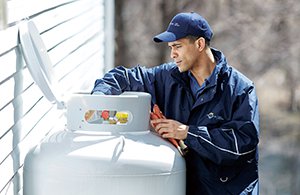 Experienced and knowledgeable local team of expert technicians
Friendly customer service and emergency support, 24/7, 365 days a year — in any weather
Reliable deliveries to keep your system running all year round
Your local, full-service propane provider.
Keep your home comfortable and your appliances running smoothly year around with Petro of Plainview's reliable propane delivery services.
With over 100 years of experience in the home heating business, Petro Home Services of Plainview, NY offers customers peace of mind knowing they're choosing a trusted and reliable source for their propane needs. Petro provides Plainview area residents and businesses with a range of propane services, including automatic delivery.
Schedule your automatic propane delivery service – contact Petro today! 888.735.5651

Propane services and equipment repair in Plainview, NY.
Propane has become a leader in low-cost, clean-burning energy for the home. Petro can take care of all your year-round propane refill and delivery needs. We offer propane services in Plainview 24/7, 365 days a year.
Underground and above ground tank installation (all sizes)
Home heating systems and water heaters
Room and garage heaters
Swimming pools and hot tubs
Fireplaces and fireplace inserts
Piping and plumbing
Emergency repairs and preventative maintenance
And much more
We have propane service plans to help you keep your system running at peak efficiency and help prevent costly repairs. Our CETP certified and qualified repair technicians are trained to service and repair any propane systems. You can rely on our team to follow all safety protocols and make the repairs needed to get your propane services back up and running as soon as possible.
Propane: the versatile, year-round energy source.
Propane is used by nearly 12.5 million American homes across the US for so much more than heating. This versatile energy source is actually liquefied petroleum gas and can also be used to fuel the following:
Backup generators
Barbeque systems
Stoves
Dryers
And more
Competitive propane pricing in Plainview, NY.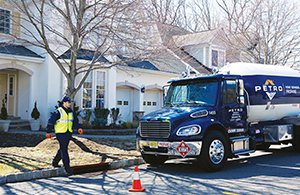 At Petro, we design our plans and services all with local Plainview customer savings in mind. With no enrollment or sign-up fees, competitive prices and a SmartPay budget plan, you can trust that we have pricing and a plan that works within your budget.
Get better propane services. Call Petro of Plainview today!
Why choose Petro?
Reliable, automatic propane delivery
We never run out of propane – so you won't either
Competitive pricing and monthly budget payment plans
Live customer service 24/7
Over 100 years of experience – we know propane
Expert technicians fully trained in all safety and service protocols
More technicians on staff to service customers at any time
Easy to schedule tune-ups and service calls
Other cities near Plainview that we serve.
Huntington, Babylon, North Hempstead, Oyster Bay, and Glen Cove.