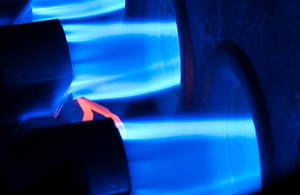 With the changing of seasons, it's important to take a second look at your furnace. When you try to start it, is the furnace not kicking on? There are several reasons why this might happen. Luckily, there are also a couple of ways you can deal with it both quickly and economically.
This article offers 4 common reasons why your furnace is not working, what to do about it and when it might be time to call in a professional.
Common reasons why your furnace won't turn on.
Before colder weather hits, it's time to make sure your furnace is in working order. Here are some possible reasons your natural gas furnace is malfunctioning and what can be done to fix it:
Circuit breaker tripped.
If your home experienced a power outage overnight or while you were away, it's easy to miss that a circuit may have tripped and shut the furnace off. Try the power disconnect switch by the furnace or check the circuit breaker to make sure the circuit wasn't tripped or overloaded.
Keep in mind that your safety is the most important factor when dealing with furnace repair. If your faulty furnace cannot be fixed by a simple flip of the switch, we recommend scheduling a repair consultation with one of our heating repair technicians.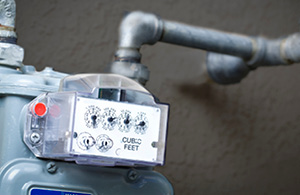 Furnace pilot light won't stay lit.
You may also have an issue with the pilot light. Also known as the ignition sensor, the pilot light helps your furnace fire up. If you hear your furnace click on but notice that it doesn't begin running, you may have to fix the pilot light.
Your thermostat malfunctioned.
Believe it or not, modern technology is still prone to error. When your furnace is acting up, take a minute to inspect your thermostat.
First, check your thermostat's functionality. Are your settings turned to 'heating' and is the temperature high enough to kick on your furnace? If not, this may be preventing your home from heating up.
Never go so far as to inspect a thermostat's electrical connection. You can hurt yourself if you're unsure of how to handle this solution. Instead, contact Petro's team of professional HVAC technicians for all your heating needs.
Dirty air filters.
If even after you've tried your thermostat, you're noticing a less than desired influx of air, try replacing the filter. Often, dirty air filters can prevent heat from being distributed through your home. Air filters are both easy to replace and inexpensive. You should replace them every three months, especially if you notice they are damaged or have gotten moist.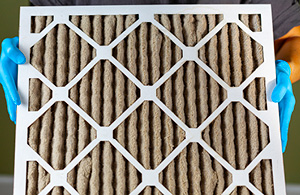 Your gas service has been interrupted.
If you are having issues with your natural gas furnace, the first thing you want to do is ensure that the gas is turned on. Use other household appliances, like a stove, to see if gas is available.
If you believe there is a gas leak or smell gas inside your home, you should vacate your home immediately! It's important to make sure that only a professional should attempt to repair a furnace.
When to call a certified furnace repair technician.
If you've tried troubleshooting the above steps and your furnace still won't turn on, it's time to call an HVAC professional for furnace repair. Dealing with household services like gas lines yourself can be dangerous business. Remember, your safety should be your number one priority!
Keep warm this winter, call Petro Home Services today!
You don't want to start winter without any heat! If you notice your natural gas furnace is not turning on contact Petro or call 800.645.4328 to schedule an appointment! We're here whenever you need us, 24 hours a day, 7 days a week.
More Troubleshooting Furnace Tips
You can always count on us to provide you with the most helpful resources. Check out the articles below for more troubleshooting furnace tips.