Service plans for all your home comfort needs.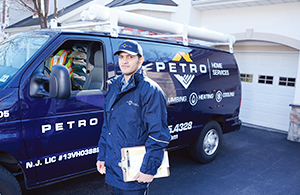 From heating oil to air conditioning systems and gas-electric water heaters to plumbing, we have comprehensive service plans to make sure that your home comfort needs are always satisfied.
Heating oil
Click here to learn about our heating oil services plans
Propane
View details of the propane plan here
Natural gas
View details of the natural gas plan here
Generators
View details of our generator service plans here
Air conditioning
Download details of our air conditioning service plans here
Plumbing
Download details of our plumbing plan here
Gas-electric water heater
Download details of the water heater plan coverage here
Heat pump
Our heat pump protection plan includes:
On-call access to service, 24/7, 7 days a week
System check-up
15% discount on regular rates
Quality repairs by experienced Petro technicians
*Some exclusions apply, please contact us for details.