Standby generator tune-ups/service plans.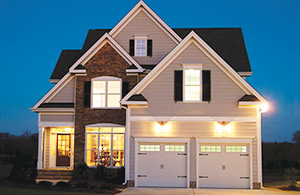 Finding out that your standby generator isn't working after a storm or power outage is too late. Be smart, plan ahead and schedule one of our tune-ups to ensure that your generator is always ready to keep you safe and comfortable anytime power goes off.
Download our generator service plan brochure
Choose which tune-up is right for your generator:
Air cooled standby generator tune-up.
Make an appointment at your convenience for us to come to tune-up your air cooled generator and make sure that it's ready to handle any power outage. With this plan, you can choose to have your generator serviced either once or twice per year. Scheduling is subject to availability and weather conditions.
Our 16-point air cooled generator tune-up will:
Drain and replace engine oil
Replace the engine oil filter
Replace the engine air filter
Check and clear all air inlets and outlets
Check battery posts, cables and chargers for loose connections, corrosion and damage
Check the generator wiring for loose connections, corrosion and damage
Check and clean the spark arrester
Check engine fan belts for wear or damage
Clean and replace engine spark plug (if necessary)
Check valve clearance
Clean and check the generator for corrosion, insect and/or rodent damage
Check all electric and gas conduits
Start and operate system to check for leaks, loose connections or components, and abnormal operating conditions
Initiate an automatic start and transfer load (customer approval required)
Adjust the frequency and voltage (if necessary)
Return the unit to stand-by setup for full emergency operation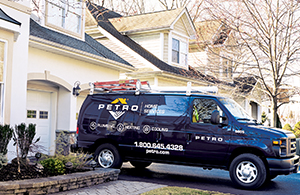 Liquid cooled standby generator tune-up.
Your liquid cooled generator will be primed and ready to keep power on during an outage after we perform our comprehensive tune-up. This plan gives you the choice of having your generator serviced either once or twice per year. Make an appointment at your convenience. Scheduling is subject to availability and weather conditions.

This 19-point liquid cooled generator tune-up will:
Drain and replace engine oil
Replace the engine oil filter
Replace the engine air filter
Check and clear all air inlets and outlets
Check battery posts, cables and chargers for loose connections, corrosion and damage
Check the generator wiring for loose connections, corrosion and damage
Check and clean the spark arrester
Add fluid, flush and refill every 200 hours of operation
Clean the oil cooler
Clean the cooler system
Check engine fan belts for wear or damage
Clean and replace engine spark plug (if necessary)
Check valve clearance
Clean and check the Generator for corrosion, insect and/or rodent damage
Check all electric and gas conduits
Start and operate system to check for leaks, loose connections or components, and abnormal operating conditions
Initiate an automatic start and transfer load (customer approval required)
Adjust the frequency and voltage (if necessary)
Return the unit to stand-by setup for full emergency operation
Contact us today for more information.
800.645.4328