Summer is the best time to schedule your heating system tune-up for winter.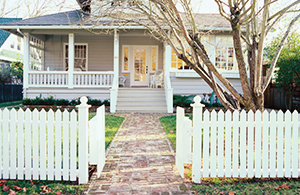 It always pays to be smart and plan ahead. That's why, the ideal time to plan for your cold weather heating needs is when it's hot outside. Here are the reasons why:
Save Money - By ensuring that your heating system is operating at peak efficiency BEFORE you need to run it again.
Stay Warm - Having your heating system serviced now prevents you from turning off your heat to get it serviced in the fall or winter.
Be Safe - Having an annual heating system tune-up makes sure that you and your home stay safe and sound all year round.
No Surprises - If technicians find any problems, there's ample time to address them before the cold weather kicks in.
Convenience - During off-season, we can more easily accommodate your busy schedule.
Peace Of Mind - Having your heater serviced now means it runs reliably all year long.
Rest Easy - Our technicians provide the best tune-up service for all major brands.
Plan Ahead - You've crossed one more important job off your "To Do List." way ahead of the game!
Avoid The Rush - Schedule your heating system tune-up with us now!
Avoid the tune-up rush in fall and winter. Be smart and call to schedule your heating system tune-up with us now!
Call 800.645.4328
Terms and conditions apply.
Petro Home Services is proud to not only serve communities in DC, CT, MA, MD, NJ, NY, PA, and RI but we also proudly acknowledge the skills and experience of our expert team behind all resources. With insights on topics ranging from heating oil facts to common air conditioning questions, you can rely on Petro Home Services for facts and information to help you understand more about your heating, cooling and home comfort needs. This article and all articles on the Petro Home Services website have been approved by our team of home service experts.