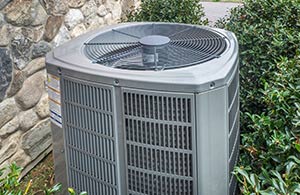 As the weather gets warmer, it's time to get your home HVAC system ready for the blistering heat of summer that inevitably lies ahead. If you want high-quality indoor air, it's vital that you have your HVAC system serviced each spring. Proper maintenance can also help improve the efficiency of your system, save money on energy costs and avoid the need for emergency repairs.
You can use this checklist to get your HVAC system maintained before the heat and keep yourself cool and comfortable this summer.
Our expert HVAC maintenance checklist.
Replace your air filters.
Over time, your home's air filters will accumulate dirt and debris that eventually clog up filters and reduce the airflow. When this happens, your HVAC must work harder to keep the temperature in your home comfortable. You will pay more in utility bills with clogged filters. When filters are replaced, you will save money on energy costs and your indoor air quality will improve. If you aren't sure how to replace your air filters, a professional technician can show you how during a maintenance or AC tune-up appointment.
Remove any outdoor AC covers.
As you get ready for spring and summer, remember to take the cover off your AC unit that is outside. While this is a small step, it is one of the most important. Your system won't be able to take in much air if the cover is left on.
Clean around the unit.
Throughout the winter, dirt, dust and grime can accumulate around your HVAC unit. The coils need to be cleaned, and all debris should be removed from areas surrounding the unit. Be sure to keep an eye out for any pests that may have made a nest in or around your HVAC condenser unit. Schedule an appointment for maintenance, so that a professional can inspect your unit for any damage and complete any necessary repairs. While you can, clean around the outside of your unit by yourself, don't open it up on your own to avoid any injuries. Any cleaning of the inside of your unit should only be performed by a professional.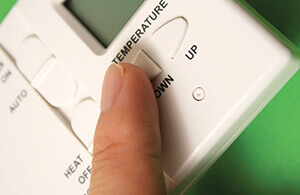 Upgrade your thermostat.
If you don't have a programmable thermostat, it's time to get one. When you program your thermostat to 78 degrees for 8 hours a day, you can save up to 10% on your heating and cooling bills in a year. While you can always set your thermostat manually, the ability to program your thermostat will keep the temperature more comfortable throughout the day. To upgrade your thermostat, contact Petro and have a professional technician install one for you. Don't walk into a hot, uncomfortable home any more.
What to do yourself vs. when to call a professional.
Any mechanical problems and leak repairs should always be done by a trained professional who knows how to handle these complex systems properly. Refrigerants are also best handled by a professional who knows how to keep them contained. If you suspect mechanical failure or leaks might be the cause of a malfunctioning AC, contact an HVAC company like Petro Home Services and have a professional come give the problem a look. You can help prevent potential issues with your AC by getting regular tune-ups by an HVAC professional.
Schedule your HVAC system maintenance.
Spring is the best time to schedule your HVAC system maintenance. When you wait until the hot weather hits, you are going to risk working your system too hard before it has been serviced for the upcoming cooling season. A Petro technician will come to your home and check the refrigerant levels, adjust the tension on belts, replace any belts as necessary, lubricate moving parts, and make sure that your system is running efficiently. If you try to run your system without the proper maintenance, it is more likely to break down and result in an emergency repair.
Need more help?
Petro Home Services offers a variety of air conditioning service plans and repairs based on your HVAC system needs. Prepare for the hot summer months ahead and call 800.645.4328 to schedule your HVAC system maintenance today.