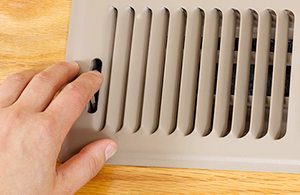 "Dirty" home heating options and older heating systems are inefficient and, typically, have an environmentally damaging "carbon footprint." The Earth's environment has become unstable because of decades of burning fossil fuels without appropriate countermeasures. Here are some eco-friendly heating options to heat your home while keeping it "green."
Why eco-friendly heating is important.
Although many expert observers noted back in the 1970s, our planet's environment became polluted and needed a reduction in CO2 emissions to negate this pollution. The typical public reaction was apathy, if not unbelieving. Few global humans were inclined to "go green."
That apathy took a "180 degree" turn by the dawn of the 21st century. Although there are still some nonbelievers, most of the planet's inhabitants now have jumped on the "bandwagon" of pursuing eco-friendly lives, with recycling and carbon footprint reduction. While there are now so-called alternative energy options, it appears that fossil fuels will be used for energy for the foreseeable future. The key factor is to make them burn cleaner, causing a smaller carbon footprint.
Dirty home heating systems have a major impact on making our environment even worse than it's become over the past 5 or 6 decades, at the least. Older heating systems last longer, working efficiently if they are cleaned by experienced technical professionals at least once per year. Eco-friendly heating systems are critical to improving and/or maintaining an environment that is stable.
Employing new heating, ventilation, and air conditioning (HVAC) technology is a key, positive factor in improving our environment. Choosing a high-efficiency furnace is the most effective home heating option available, regardless of the energy source you use. Having a high-efficiency furnace, whether it burns oil, biodiesel, or natural gas fuel, is the best eco-friendly heating choice you could make.
Eco-friendly home heating option #1: biodiesel
Biodiesel fuel is renewable, biodegradable, and manufactured in the US from vegetable oil, animal fat, and/or recycled restaurant grease. It's greener than classic petroleum diesel fuel, like home heating oil. For example, Brazil is a leading country producing ethanol from sugarcane and the European continent is producing biodiesel made from palm oil. Biofuels, like biodiesel, can also generate electricity like fossil fuels, which their CO2 emissions contribute to global warming.
Typically, Bioheat® Fuel is a blend of biodiesel and petroleum heating oil, which is predominantly diesel fuel. In early 2017, Rhode Island became the first state in New England to mandate a minimum 2 percent blend of biodiesel and petroleum heating oil, planning to increase to a minimum B5 (5 percent biodiesel) level by summer 2017. It should be noted that other states have or consider a similar mandate to use a biodiesel blend.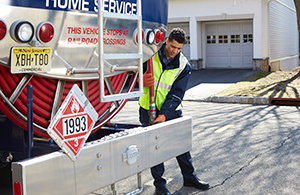 Eco-friendly home heating option #2: oil heat
There are multiple reasons that oil heat has become a green home heating option.
Heating oil is now a clean fuel. With efficient newer technologies, such as lower sulfur blends mixed with biofuels, heating oil is even cleaner now than ever.
Global heating oil supplies, including reserves, have never been higher, lowering the cost to homeowners.
Heating oil is less expensive and cleaner than natural gas has been over the past 2 decades.
Since heating oil does not ignite until it reaches 140 degrees Fahrenheit, it is safer than natural gas, which is explosive.
Eco-friendly home heating option #3: propane
Propane is an eco-friendly heating option because of its low carbon emissions. Propane also is a clean burning heating fuel that's in plentiful supply. Here are some eco-friendly reasons to heat your home with propane.
Propane is clean burning and non-toxic, American-made from natural gas.
Propane generates more heat than electricity.
Propane does not ignite after contact with air unless super-hot air temperatures (940 degrees Fahrenheit) are introduced to this gas.
Eco-friendly home heating option #4: pellet stoves
Here are some benefits of installing one or more pellet stoves in your home.
More efficient than wood stoves.
Burn renewable fuel easily (pellets or, even, sawdust).
An efficient, inexpensive addition to your central heating system.
Clean burning alternative to central heating fuels, particularly effective if your home is smaller (up to 1,500 square feet) and if you want to keep your furnace working minimally. If your home is larger and you want to heat it with pellets, you may need to install two pellet stoves. However, one stove will still be a positive addition to larger homes if you want to minimize your use of fossil fuel to keep your family warm in winter.
Learn more about the home heating options available to you in our expert backed home heating resources. Petro is also proud to offer financing options for our selection of heating systems so that you can manage your budget while getting the best quality service and systems available. If you're interested in switching your home heating system to one of these great eco-friendly options, contact Petro Home Services today. We offer full home heating oil and propane services.