COVID-19 service and safety updates.
Your safety and peace of mind are always our priority. We follow the latest COVID-19 safety protocols and guidelines to help protect you, your family and our team members. We will continue posting the latest service and safety updates here, so please check back often.
When our team members visit your home, they will: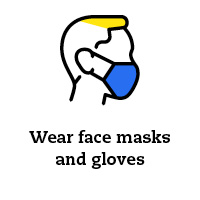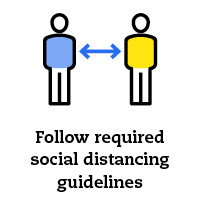 As an additional precaution, we also ask all of our team members to remain alert about their own health and follow all CDC guidelines to identify any potential virus symptoms, required testing and strictly adhere to quarantine rules.
To protect our team and all the customers that we serve, we ask that you follow social distancing guidelines and remain 6-feet away from our team members when they visit your home. If you are experiencing any symptoms or have been exposed to the COVID-19 virus, we encourage you to please reschedule your service appointment by calling us at 800.645.4328.
Helpful tips for contactless billing and payment.
Go contactless with your billing! You can pay bills by enrolling in our My Account system. You can even set it up for us to send your billing statements electronically, eliminating less mail touch points for you.
My Account also lets you set up when you can pay your bill every month, paying by credit card, scheduling appointments and much more!
We hope that you and your family remain healthy and thank you for your patience and understanding during the pandemic.
"Top-notch service! Our technician Dan was very professional, quick, and most importantly, he acted in a very safe manner with masks, gloves, and social distancing. We love Petro!"
– Kevin H.
Petro Home Services is proud to not only serve communities in DC, CT, MA, MD, NJ, NY, PA, and RI but we also proudly acknowledge the skills and experience of our expert team behind all resources. With insights on topics ranging from heating oil facts to common air conditioning questions, you can rely on Petro Home Services for facts and information to help you understand more about your heating, cooling and home comfort needs. This article and all articles on the Petro Home Services website have been approved by our team of home service experts.