Furnace installation, repairs and maintenance in Brookfield, CT.
Reliable and affordable furnace services in Brookfield, Norwalk, North Haven.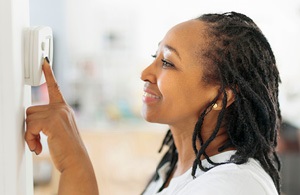 With over 100 years of experience, Petro Home Services of Brookfield, CT is your best choice for furnace repairs in Brookfield, Norwalk, North Haven, Canton, and surrounding areas. As a full-service HVAC and heating oil supplier our technicians will deliver fuel or provide heating services to your home 24/7, 365 days a year.
Our heating oil and natural gas furnace services include:
Schedule your next furnace service or repair – contact Petro today at 800.645.5328!

Diagnosing the most common furnace problems in Brookfield, CT.
As the weather changes from summer into the cooler fall and winter months, residents turn to their local furnace repair experts to help with furnace problems. We can diagnose the most common furnace issues.
Contact us if you experience any of the following:
Pilot light going out
Frequent cycling
Thermostat malfunctioning
Noisy furnace
Blower won't turn off
Brookfield, CT affordable furnace repairs.
Once we've diagnosed the furnace issues and been approved for work, our experts can get started right away. Our technicians keep their trucks stocked with a wide variety of parts needed for any furnace repairs and we can order specialty parts from manufacturers if required. We service all major furnace brands.
24/7 emergency heating oil and natural gas furnace repairs.
Petro is proud to offer 24/7 emergency furnace repairs. If your furnace dies on the coldest day of the year, our emergency services team are always here when you call, ready to get to you as quickly as possible and make the repairs you need.
How much do furnace repairs cost?
There are several factors we consider when estimating the cost of furnace repairs. Our technicians consider the following factors.
Service and time – how much labor and tools are required to repair the unit and how long will it take the technician?
Age and condition – how old is the unit, which reduces its energy efficiency, and has it been properly maintained?
Warranty – will your insurance cover the price to replace the broken parts?
Furnace installation and replacement services in Brookfield, CT.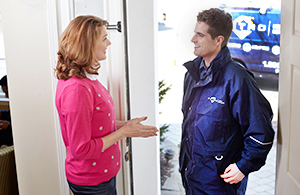 After our technicians evaluate your individual preferences, budget, and home, we'll present you with a list of furnaces that are optimized for your specifications. We'll check your ductwork to ensure it is compatible with your new furnace. Furnace replacements and installations can take an average of 4-8 hours depending on the complexity of the job. Our technicians might need additional time if the ductwork or electrical systems need modifications to match your new furnace.
We offer financing options to help you save. Our financing options include:
$0 down
Low monthly payments
Flexible terms
Should you replace or repair your furnace?
Determining when to replace your furnace can be difficult. We suggest considering the following criteria to determine if you should replace or repair your furnace:
Is your furnace over 15 years old?
Have there been frequent breakdowns?
Have repair costs exceeded 50% of the cost to replace your furnace?
Call 888.735.5651 to schedule an appointment with our expert furnace services team.
Furnace maintenance in Brookfield, CT.
Proper furnace maintenance can extend the life span of your unit, reduce the chances of a breakdown, and save you money on utility bills. Petro's furnace maintenance team can also check to make sure the exhaust is safely expelling any gas outside your home, determine if the venting system hasn't failed, and calibrate temperature controls. Finally, we can ensure your furnace is clean.
Learn more about our furnace maintenance plans.
Why choose Petro Home Services?
24/7 service for any issue
More technicians on staff to service customers at any time
Easy to schedule tune-ups
Automatic heating oil delivery
Flexible pricing and payment plans
Over 100 years experience – we know oil
We never run out of oil and always deliver
Schedule your furnace service today, call 800.645.4328!
Major areas we serve.
Brookfield
Norwalk
North Haven
Canton