Petro NJ team members spend a fun day helping build a home for an army veteran and his family.
Through our partnership with Habitat for Humanity, Petro Home Services continues to be actively involved in helping build and provide new homes for local neighbors in need.
On Saturday, May 18th, 2019, volunteers from the Petro Northern New Jersey team spent a beautiful, productive and fun day at a new home build in Perth Amboy, NJ. The team helped construct a house for a 14 -year army veteran and his family, who were overjoyed and thankful for the support and help! Everyone had great fun and enjoyed some delicious empanadas! The supervising contractor on site noted, "This group was a lot of fun and I hope everyone comes back for another build soon!"
Thanks to everyone on the Petro and Habitat for Humanity teams and their family members, along with other volunteers, who generously gave up weekend time to proudly serve the community that we are honored to be a part of.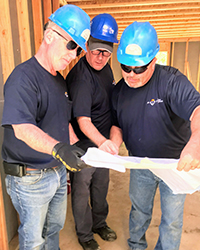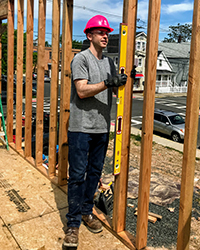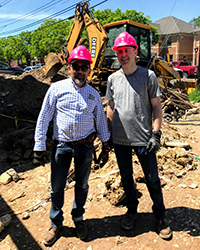 About Habitat for Humanity
Driven by the vision that everyone needs a decent place to live, Habitat for Humanity began in 1976 as a grassroots effort on a community farm in southern Georgia. The Christian housing organization has since grown to become a leading global nonprofit working in local communities across all 50 states in the U.S. and in more than 70 countries. Families and individuals in need of a hand up partner with Habitat for Humanity to build or improve a place they can call home. Habitat homeowners help build their own homes alongside volunteers and pay an affordable mortgage. Through financial support, volunteering or adding a voice to support affordable housing, everyone can help families achieve the strength, stability and self-reliance they need to build better lives for themselves. Through shelter, we empower. To learn more, visit habitat.org.