Helping improve life for a retired homeowner in Hillside, NJ.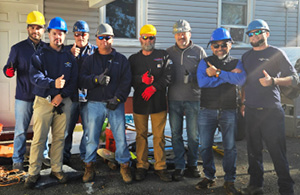 On October 12, 2023, Petro Home Services team members from northern NJ were delighted to partner with Habitat for Humanity on a project to help a retired homeowner in Hillside, NJ get homeowners insurance and make their life and home more safe, secure and comfortable.
Everyone enjoyed working throughout the day on various home improvement projects and the Petro team spent a lot of time replacing the fencing surrounding the home.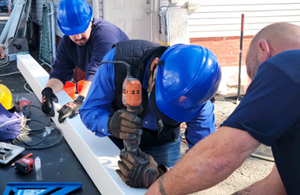 The Petro team members who volunteered were Dennis Clemens, RayDiMaggio, Jose Mendoza, Doug Meshach, Dan Piezschella, Francisco Rua and Daniel Wlazlowski.
Thanks to everyone who worked on this project. For more information on how you can help get involved with Habitat for Humanity, visit habitat.org.
About Habitat for Humanity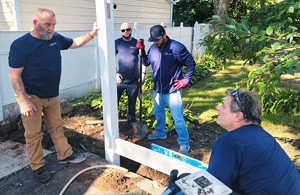 Driven by the vision that everyone needs a decent place to live, Habitat for Humanity began in 1976 as a grassroots effort on a community farm in southern Georgia. The Christian housing organization has since grown to become a leading global nonprofit working in local communities across all 50 states in the U.S. and in more than 70 countries. Families and inpiduals in need of a hand up partner with Habitat for Humanity to build or improve a place they can call home. Habitat homeowners help build their own homes alongside volunteers and pay an affordable mortgage. Through financial support, volunteering or adding a voice to support affordable housing, everyone can help families achieve the strength, stability and self-reliance they need to build better lives for themselves. Through shelter, we empower. To learn more, visit habitat.org.