Winterizing your home is vital for those planning long winter vacations, and regular travelers. Why? Your home will be vacant for long periods, and, since you cannot control the forces of nature, it's wise to make your home ready for any harsh weather.
What is winterization?
What is "winterizing" anyway? A home is properly prepared for vacancy during the winter season when it can take what Mother Nature dishes out and survive without suffering preventable damage. Houses sometimes suffer damage from stormy, cold winters whether or not they are winterized, but proper winterizing will stop "preventable" home damage such as broken pipes, gas leaks, and more.
Who should winterize their home?
Those who spend the winter in Florida or Arizona, or those who plan to leave their primary home vacant for long periods during winter, should winterize as more problems and/or damage can occur during winter than in spring, summer, and fall combined.
The combination of cold, snow, and wind (as in "blizzard conditions") is a breeding ground for house damage. From losing roof shingles to frozen pipes (and everything in between), there are numerous sources of potential problems that will be costly to fix. Burst pipes for example can cost homeowners as much as $5,000-$70,000 in total damages and repairs.
Those people who have the time and financial ability to take long vacations should also winterize their homes. Even if you are away for as little as two weeks, Murphy's Law (everything that can go wrong, will go wrong, and always at the worst time) dictates that you should leave little to chance and protect your home as thoroughly as possible. If you have a summer vacation home that you don't occupy in winter, be sure to take a fall weekend to visit the home and winterize it.
Winterizing your home checklist.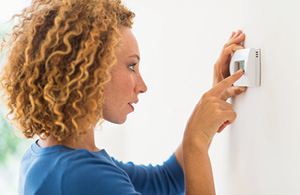 Adjust your thermostat.


Set your thermostat (don't turn it off) at the lowest temperature that will keep your pipes from freeze damage (at least 50 to 55 degrees should do it). You want it warm enough to keep your pipes or anything else from freezing.



Shut off the water at the main valve.


If you're not sure where it is or how to shut off the water, you should call a professional for help. Usually, there is a single "handle" that you turn to shut off the main. This eliminates unwanted pressurized water from entering your home. However, as noted, it's best to call in a professional if you are unsure.



Open all faucets, allowing water to drain from your pipes after you shut off the main.


Call a professional plumber to help you open your faucets (not just the outside faucets). After you shut down the main water supply and allow them to drain. Since your water main delivers pressurized water to your home (so you can have water "on demand" when you open a faucet) the remaining water in your pipes may freeze in very cold conditions, do this only after shutting off the main. Again, it is always smart to call professionals if you are not confident about how to do this. They will help you prevent any unintentional mistakes that could lead to further problems if you are not sure what you are doing.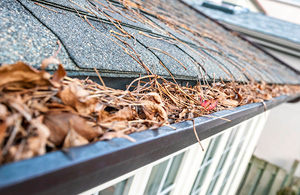 Clean your gutters to allow water to flow through them.


This will keep water flowing, preventing interior leaks and most ice dams, which liberally occurred in the Northeast only two winters ago. Get out the leaves that fall after summer and the various debris that collects over time.



Shut down your gas line, whether you use propane or natural gas.


Call your propane or natural gas service provider and have a technician shut off your gas line to keep gas from entering your home while you're away from it. This reduces or eliminates the risk of accidental release, which can generate the explosions you read about, particularly in winter. By shutting down your home's source of propane or natural gas, you'll remove the possibility of damaging gas-induced fires and/or dangerous ignition. Never attempt to work with your propane or natural gas line without calling your propane or natural gas provider.



"Batten down the hatches," when your home may be subject to severe winter storms.


If you live in the northeast part of the country or the upper Midwest area, you know your home can be subject to vicious Nor'easters' or severe winter weather. Remove all yard furniture and all items that can become missiles in severe winter storms. Clean up your yard and secure these items which can be dislodged during severe storms.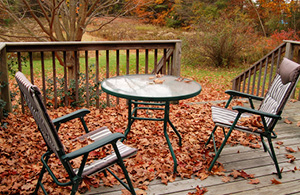 Tell your neighbors that you'll be away from home.


Assuming you don't live in a neighborhood of which known burglars are residents, notify trusted neighbors that you'll not be home for long periods in winter. Ask them to "keep an eye on your home," reporting any unusual activity or damage to you (give them your winter contact phone number and email address).



Unplug electronics and appliances.


To ensure you have low electric bills while you're away unplug all electronics and appliances. Don't forget to unplug those power strips you use to protect your electronics, as they use a little electricity even when your devices are "off." This action also eliminates any random sparks that may come from overheating wires, since there is no juice flowing through them, reducing the risk of fires.



Drain your water heater, along with your interior pipes.


Sure this is a pain, but the bigger pain would be having your water heater burst coating your basement or living area with a foot or more of water. If you have a basement sink, you can simply hook up a hose from your water heater to your sink to drain the 30 to 60 gallons a typical home water heater holds. It beats carrying heavy buckets of water up and down stairs. You'll receive an added benefit when you flush your water heater. All the particles and sediment that has collected in the bottom (that inhibit efficiency) will be washed away by draining your water heater. Again, it is always best to have a professional plumber help you do this rather than attempt it while unsure and potentially cause more problems.



Get a water flow sensor and low temperature sensor installed on your main water supply pipe and hook them up to a 24/7 monitored alarm system or connect to your smartphone.


These sensors will alert you about problems while you're away. If you already have a round-the-clock intruder alarm system, ask them to include water flow and low temperature sensors as components of their monitoring system. Should you have a smartphone you can probably download an app for notification of problems. Your plumber can help you install the sensor if required.



Use an air compressor to blow air through your pipes to rid your plumbing of remaining water.


If you're going to be away from your home for the winter months, you want to avoid having any plumbing issues. Using an air compressor to blow out any remaining water after you drain your pipes will better ensure there is no water in your pipes to freeze. Call your plumber to help you with this project if you are in any way unsure.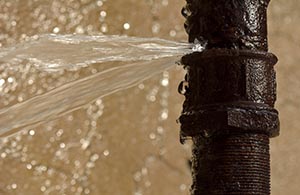 Need help Winterizing your home?
If you are unsure about doing ANY of these winterizing tips or they appear daunting to you, get professional help. Call your local home service professionals, like Petro Home Services.
Petro is staffed with fully-trained and experienced technicians that will be happy to help you avoid costly winter season problems with your heat and/or winterizing your home properly.