Failure prevention and maintenance of air conditioning equipment.
Schedule your AC tune-up now!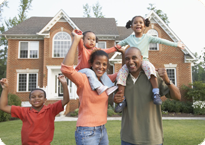 You tune-up and get your car serviced to make sure that it always runs at peak performance. You need to do the same with your AC equipment.
Getting your air conditioning equipment tuned-up and having it installed correctly before summer ensures that it will run efficiently to save you energy and money. Our Sure Start™ tune-up will make sure that it does. Plan ahead now to avoid larger energy bills this summer. Contact us and make your appointment today!
Smart ways to maintain your AC equipment
Summer without air conditioning is not a pleasant prospect. You need air conditioning to help you keep cool and comfortable all summer long. But you can still stay cool while saving energy and money with our smart tips on preparing your home and maintaining your air conditioning equipment:
Make sure to schedule your Sure Start™ tune-up
Sign up for our CoolGuard™ service plan
Ask about our equipment upgrade programs
Our service and protection plans are the best way to help prevent any problems and maintain your air conditioning system.


We can help you save even more!
Something as simple as setting the temperature on your programmable thermostat a little higher (around 78-80 degrees) helps save 6-8% of your cooling costs for each degree above 78 degrees. Don't have a programmable thermostat? Contact us today to have an expert technician install one for you to help you save.
Related articles
Click on the links below to find additional insights and information:
Related resources
You can count on us to provide you with the most helpful resources:
Petro Home Services is proud to not only serve communities in CT, NJ, NY, MA, PA, DC, RI, and MD, but we also proudly acknowledge the skills and experience of our expert team behind all resources. With insights on topics ranging from heating oil facts to common air conditioning questions, you can rely on Petro Home Services for facts and information to help you understand more about your heating, cooling and home comfort needs. This article and all articles on the Petro Home Services website have been approved by our team of home service experts.