Heating oil - the facts and more!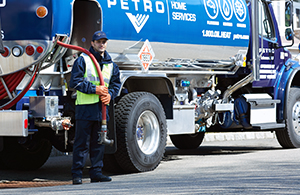 When we were younger, teachers and parents used to tell us we were never too old to stop learning. They were right! That's why, as your total home comfort services and energy savings partner, we believe it's our responsibility to share the latest industry facts and figures with you.
These facts will help you realize why it's smart to choose oil to heat your home.
Over 30 million Americans depend on oil powered heat for their homes, businesses and so much more.1
Approximately 8 million households in the US use oil as their main heating fuel.1
In 2008, about 5.1 billion gallons of heating oil were sold to residential consumers in the Northeast. The remaining 18% of annual sales are in the northern part of the country and Mid-Atlantic.1
Innovations in heating equipment and conservation means that an average consumer using 1,200 gallons of heating oil in 1989 now uses only 800 gallons, or 33% less!1
Since 1970, the heating oil industry has cut its total greenhouse gas emissions by approximately one third.2
Compared to the Consumer Price Index, which represents the average prices consumers pay on a wide range of products, heating oil has increased about half as much. In comparison, medical care has increased in cost by nearly 400%! 3
1 www.heatingnews.org
2 National Oilheat Research Alliance
3
www.oilheatamerica.com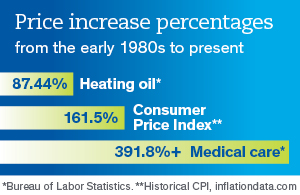 When all of the economic and environmental factors are considered, heating oil tells a great story in terms of reliability, affordability and sustainability. The facts speak for themselves. The smartest choice is choosing oil heat — and Petro — for your home!
Petro Home Services is proud to not only serve communities in DC, CT, MA, MD, NJ, NY, PA, and RI but we also proudly acknowledge the skills and experience of our expert team behind all resources. With insights on topics ranging from heating oil facts to common air conditioning questions, you can rely on Petro Home Services for facts and information to help you understand more about your heating, cooling and home comfort needs. This article and all articles on the Petro Home Services website have been approved by our team of home service experts.