Air conditioning system repairs, service and installation.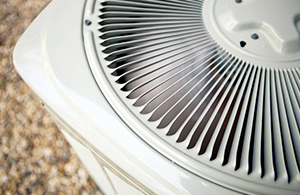 As one of the leading providers of home services in the Northeast and Mid-Atlantic, you can count on Petro Home Services for all of the AC equipment and services you need to keep you cool during the hot summer months. From installation of new, energy-efficient AC systems to service and repair of existing home cooling systems, our team of local, licensed technicians and customer service professionals are there for you, 24/7.
Air conditioning equipment installation.
Our partnerships enable us to offer the latest central AC systems from all the leading manufacturers, including Trane®. Each air conditioner is designed to help you save on energy costs and suit your particular budget and home cooling needs. We also have the latest energy-efficient ductless mini-split home cooling systems which are easy to install, smaller and quieter than central AC systems. Whether you choose central or ductless AC for your home, our expert technicians will ensure that your new system is installed cleanly, quickly and correctly.
We offer the following AC system installations:
Air conditioning system tune-ups and service.
Our Sure StartSM AC tune-up will help maintain your AC system's energy efficiency and potentially extend its life. For total peace of mind, we recommend that you get an AC system service plan. Petro has a few to choose from to fit your budget and particular needs. Our expert AC service team is licensed and qualified to handle all repairs of leading central and ductless equipment brands, like Trane, Fujitsu and many more.
Find out which of our air conditioning system service plans is right for you.
24/7 emergency air conditioning system repairs.
If your AC system dies on the hottest day of the year, our 24/7 emergency AC services team is always there when you call, ready to get to you as quickly as possible and make the repairs you need to keep you cool and comfortable at home. Our emergency service covers central and ductless min-split air conditioning systems from all leading brands and our emergency services team promises to provide prompt and professional service and repairs 24/7!
Keep cool and comfortable with Petro's expert AC services.
Look no further than Petro Home Services for all your AC service needs! Our team of expert technicians is dedicated to providing top-notch AC services, including repairs, installations, and maintenance. Whether you need a quick fix, a brand-new AC system installed or regular maintenance to keep your unit running smoothly, we've got you covered. Don't let the heat get the best of you – give us a call today!
Contact Petro Home Services now and experience the ultimate comfort and peace of mind with our professional AC service. Call 800.645.4328.
Common AC questions.
What are the signs that indicate my AC system needs repair?
Some signs can include inadequate cooling or airflow, unusual or loud noises during operation, frequent on/off cycling, foul odors coming from the unit, and sudden increases in energy bills. If you notice any of these signs, it's best to have a professional technician inspect and diagnose the issue.
How long does an AC installation typically take?
The duration of an AC installation can vary depending on factors such as the size of the system, the complexity of the installation and any necessary ductwork modifications. On average, a standard AC installation can take anywhere from a few hours to a full day. However, more complex installations or larger systems may require additional time.
What factors should I consider when choosing a new AC system?
Several factors should be considered, including the size of your home or space, energy efficiency ratings (SEER rating), desired features, budget, and the reputation and reliability of the brand. It's also important to have a professional perform a load calculation to determine the appropriate size of the unit for your specific needs.
What is the average lifespan of an AC unit?
The average lifespan of an AC unit can vary depending on factors such as usage, maintenance and environmental conditions. On average, a well-maintained AC system can last between 12 to 15 years. However, with regular maintenance and proper care, some units can last even longer. If your AC system is older and experiencing frequent issues, it may be worth considering a replacement to ensure optimal efficiency and performance.