We're #1 again - for the 9th consecutive year!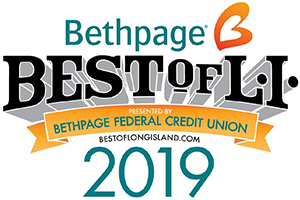 Thanks to our Long Island customers.
Every year, Long Island residents are invited to nominate and vote for the best local businesses in a range of service categories as part of an annual Best of Long Island Business program. Thanks to our Long Island neighbors, Petro has been voted a Best of LI Business for heating oil services - for the 9th consecutive year!
Our goal is to always provide the best in customer service. That's why we're honored that our customers' votes have made us a Best of Long Island Business again this year.
When it comes to keeping your home comfortable all year round, we deliver more than heating oil and propane. You can rely on us for AC, generators, plumbing and other home services, too. With expert technicians ready to respond quickly to any emergency, we'll always be there for you, any time, in any weather. That's the Petro promise.
We look forward to taking care of our Long Island neighbor's heating and home service needs throughout 2019, too.
For special offers on our home services, call 800.645.4328.
Petro Home Services is proud to not only serve communities in DC, CT, MA, MD, NJ, NY, PA, and RI but we also proudly acknowledge the skills and experience of our expert team behind all resources. With insights on topics ranging from heating oil facts to common air conditioning questions, you can rely on Petro Home Services for facts and information to help you understand more about your heating, cooling and home comfort needs. This article and all articles on the Petro Home Services website have been approved by our team of home service experts.